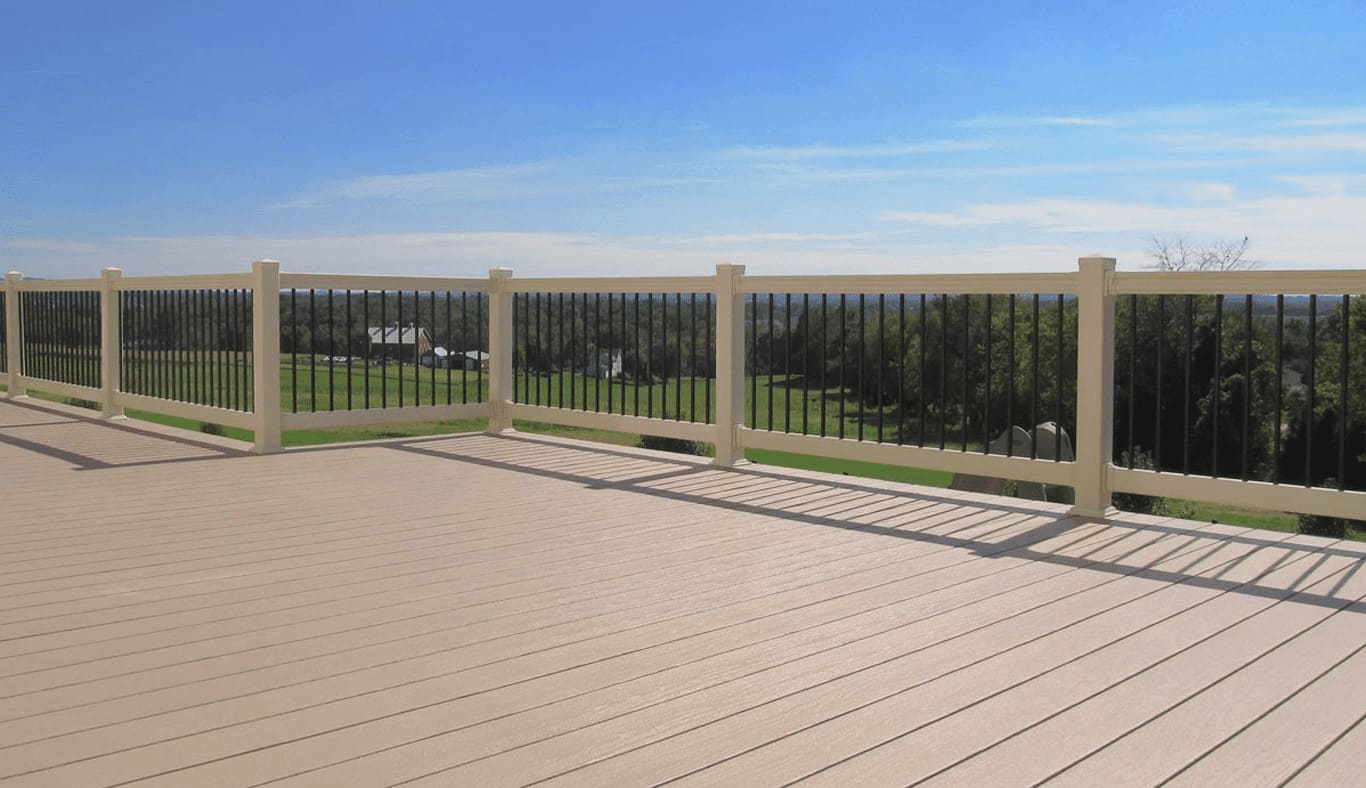 Central PA's Elite Source for Low-Maintenance Vinyl Decking, Railings, Poly Outdoor Furniture & So Much More
Ready to improve the livability of your home's outdoor spaces? Find low-maintenance vinyl decking and other outdoor accessories that provide long-lasting performance right here.
Serving the Lancaster, York, Harrisburg, Lebanon, Allentown, Reading, and West Chester, PA Areas
When you're looking for new custom-designed vinyl decking, need to upgrade your porch or patio deck railings with low-maintenance options, or want the highest-quality outdoor furniture that lasts, we are Central Pennsylvania's best choice. Elite Outdoor Expressions specializes in creating the ultimate outdoor living experience, so you can live in the outdoor space you've always wanted.
ENHANCE YOUR OUTDOOR LIVING SPACES
With Everything We Offer
Most outdoor living spaces in Central PA need some work. Is yours one of them? Maybe you have wood decking starting to rot, warp, and pose a safety hazard. Or perhaps you're tired of painting your outdoor railings every spring, only for the sun to cause them to fade by fall.
Luckily, there's a better way when you choose to select outdoor products that require no painting, staining, or board replacements. See our wide selection of these products below!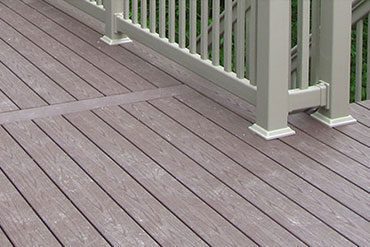 Vinyl Decking
Our low-maintenance vinyl decking options from AZEK® and other top manufacturers are made to last so that you can use your deck the right way—for entertaining, relaxing, and enjoying the outdoors.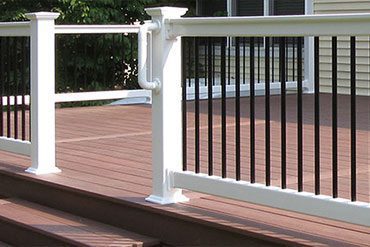 Outdoor Railings
Our complete line of long-lasting and easy-to-live-with vinyl railings offers the perfect finishing touch to your deck. Or upgrade your porch with premium aluminum deck railing systems that will surely turn heads.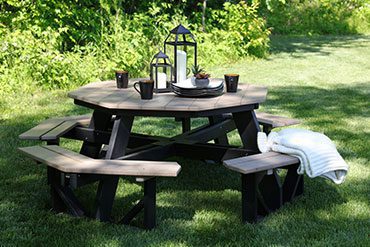 Outdoor Furniture
Are you tired of replacing your patio or lawn furniture every few years? Upgrade to comfortable, beautiful poly outdoor furniture that's built to last a lifetime and that doesn't fade, crack, or rot!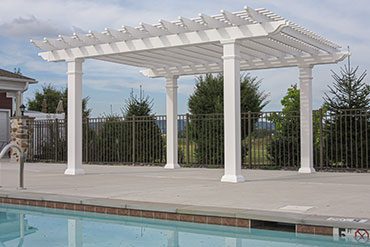 Pergolas
We create all of our pergolas by custom-designing them from no-maintenance vinyl material. Accent an area of your patio, deck, or backyard this season with a new pergola installed by our team of professionals!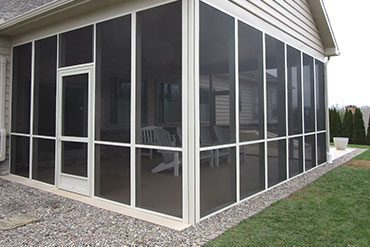 Screened Porches
Utilizing the revolutionary Screen Tight™ system, our professional installation team can create the screened porch of your dreams. Spend more time enjoying your backyard—without the bugs or rain ruining your fun.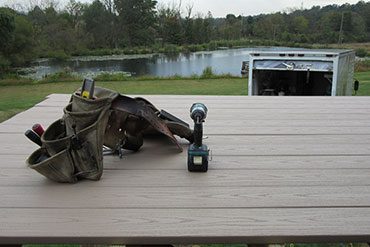 Full-Service Installation
While we can also work with DIY-enthusiast homeowners to provide materials, our professional installation service makes building your new vinyl deck, screened porch, or railing system worry-free.
Attention Contractors:
We Are a Better Partner for Deck Installations & More!
At Elite Outdoor Expressions, we have partnered with new home builders and home improvement contractors like you to install our outstanding low-maintenance line of decks and railings since 1995. Discover all the ways we can help you wow your customers!
Need Some Outdoor Living Inspiration?
You deserve to live your best life and comfortably enjoy the hot summer sun, cool fall nights, and everything in between! Get inspired today to install some new outdoor living space projects that will bring peace and contentment now and in the future. Don't miss our photo gallery of past projects and more! From waterproof vinyl decking, premium vinyl railings, and aluminum railings to our easy-care poly outdoor furniture offerings, see what we can do to make your outdoor spaces truly extraordinary.
Why Choose Us for High-Performance Outdoor Products?
You want to have access to an attractive, relaxing area in your backyard that provides hours of entertainment and versatility. The problem is that most companies use building materials that require a lot of upkeep and can warp, fade, splinter, and rot after a few years of water, wind, and snow damage.
Doing more maintenance around your house makes you feel exasperated and overwhelmed. But, we believe that the availability of low-maintenance vinyl decking, outdoor railings, and easy-to-clean materials should be simple to find. We understand what it's like to want to walk on your deck with bare feet and not have to worry about splinters or be protected from sun and rain. That's why we only offer the best splinter-free decking material on the market and bring it to you easily and affordably. Here's how we do it: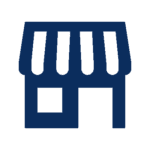 1. Call or Visit Us
First, call us about your outdoor project or visit one of our two showrooms in Central PA to browse our premium decking material, vertical and horizontal deck railings, outdoor furniture, and more!
2. Plan Your Outdoor Project
Next, let's design your outdoor dream project. You can select the color of your cable railing, hardware, outdoor stairs, deck boards, and furniture, as well as the size, style, and shape. We'll leave no detail out!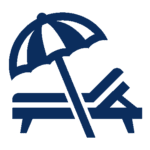 3. Enjoy the Great Outdoors
Finally, it's time to install your project. We have a team of expert installers who can do it for you, or you can do it yourself! All that's left is for you to enjoy time spent on your covered porch, vinyl deck, or Adirondack chair!
So, contact us today to get started. And in the meantime, check out some free, valuable information on our blog about taking care of your vinyl decking and poly outdoor furniture. This way, you can stop wasting time choosing stains and paints to refinish your deck and start enjoying time with family and friends on the outdoor project you designed!

Stop In and See Us
Our two convenient Central PA locations are your headquarters for outdoor living home improvements. We're open Mon. through Fri. from 7:30 AM to 5 PM and Sat. from 9 AM to 12 PM, but only by appointment in the winter! Visit us to see our premium poly outdoor furniture in person or to chat with our friendly team about your vinyl decking, patio deck railings, or screened porch project goals!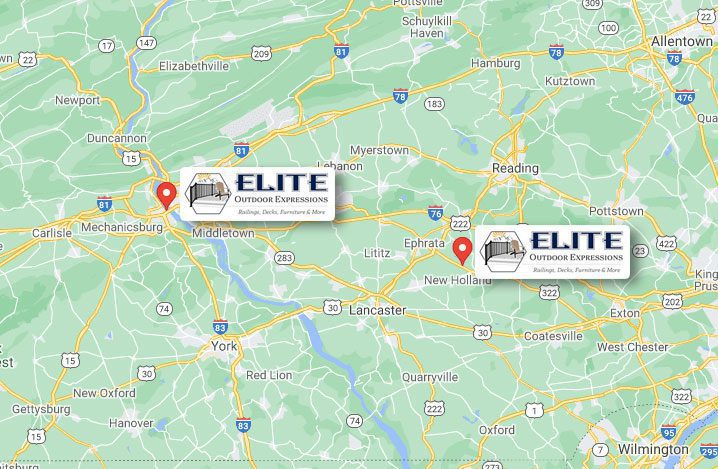 Ready to Start on Your Vinyl Decking or Outdoor Furniture Project?
If you are ready to get the backyard space you deserve, contact us today! We'll take your screened-in porch, furniture, pergola, deck, and deck railing ideas and bring them to life with our outdoor design services.
No more need to worry about waterproofing, painting, or replacing screws and boards on your new deck because it's low-maintenance! All you have to do is figure out how you will spend your time relaxing and entertaining in your new space. Give us a call today to get started!