Custom Vinyl Pergolas in Harrisburg & Lancaster, PA
Add stunning architectural elegance to your backyard, porch, patio, or deck with a custom vinyl pergola. If you've never thought of a pergola, here are some insights that might be helpful.
Whether you'd like to create a stunning centerpiece for your backyard or garden, or want to add shade and visual interest to your deck, porch or patio, Elite Outdoor Expressions can build the perfect vinyl pergola for your needs.
Custom Designed
All of our vinyl pergolas are custom-designed and built for your porch, patio, deck, or backyard setting. We'll measure your outdoor living space to determine your pergola size. Porch, deck, and patio pergolas are integrated into your existing outdoor structures seamlessly for maximum visual impact, without detracting from the beauty of your current space.
See our past projects to see examples of the custom pergola designs we've built.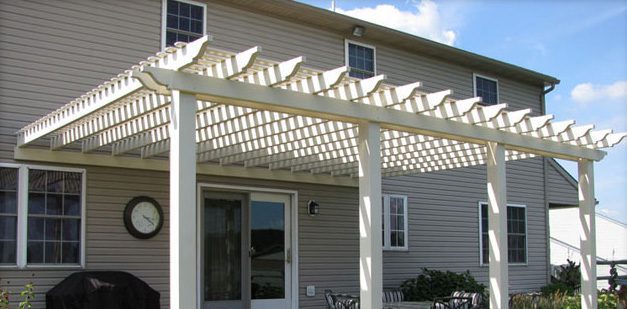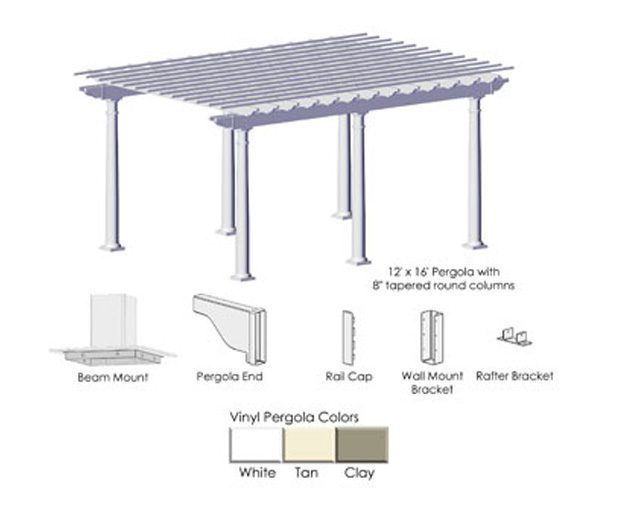 Quality Options
Our pergolas are built with high quality, maintenance-free materials, and can include many custom options including:
3 color options – white, ivory or clay
4×4 posts, 6×6 posts, or round columns
2×6 beams and rails with designed ends or flat ends (2×4 rails also available)
7/8″ x 3″ slats on top spaced 3″ apart for shade or lattice sheets for even more shade
2×6 beams, 2×6 rails, and square posts are filled with treated wood for structural strength (round columns have aluminum pipe inserts)
Your new vinyl pergola can be mounted on your deck, a concrete patio, or installed in-ground.
Want to know more?
Contact Elite Outdoor Expressions today to discuss adding a custom pergola design to your outdoor living space for added enjoyment and entertainment possibilities this season!