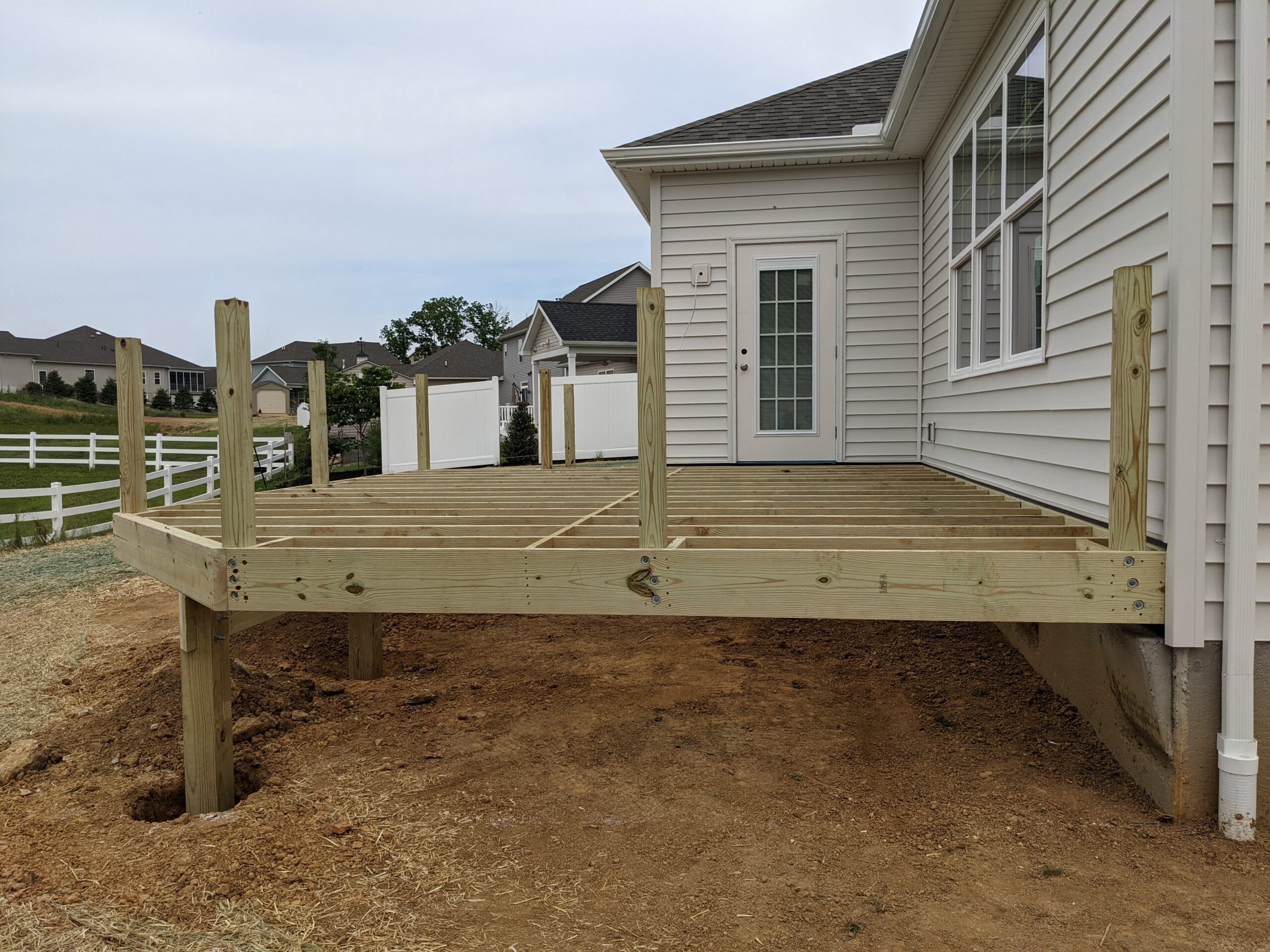 Deck Structures by Elite Outdoor Expressions: Your Deck's Solid Foundation
At Elite Outdoor Expressions, we follow industry-leading deck construction practices to ensure that your new custom-built deck not only exceeds your expectations but performs as a solid foundation for your decking and premium railings. This involves following all deck-building best practices and always following building codes to the letter.
We realize that some homeowners like to take on DIY projects, and building a deck yourself can certainly be fulfilling. However, when you want the best and strongest possible deck structure—leave the installation to us and get ready just to sit back and relax on your new deck!
Specifications and Features of Our Deck Structures
At Elite Outdoor Expressions, when we say we can create your dream deck, we mean it. We offer many different deck designs that complement your home's style. All of our decks have a few things in common, though—the highest quality construction techniques and materials.
Every deck we build is fully code-compliant
Complete deck frame built with pressure-treated lumber
All load-bearing posts stand on concrete footers
All deck-to-house connections flashed
All fasteners are either stainless steel or coated rustproof steel*
All joists are fastened using Simpson Strong-Tie Galvanized Hangers
All post-to-beam connections through-bolted
All deck ledgers lagged to the house according to code specs
All decks are custom-made on-site to your special design
All railings meet code spacing requirements
All decking material is 100% PVC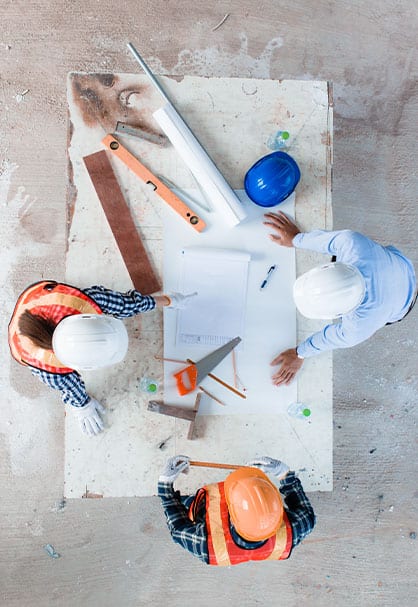 About Our Premium Vinyl Decking Options from AZEK® & More
100% PVC tongue-and-groove board stock makes our deck vinyl flooring options genuinely low maintenance. With a solid vinyl core (no wood fillers like composite), your new vinyl deck will have superior mold and algae resistance. Unmatched stain and scratch resistance means you can spend more time enjoying your deck instead of maintaining it, too!
Vinyl Deck Material Specs
| Materials | Lengths |
| --- | --- |
| 1″ x 5 1/2″ Decking | 12′, 16′, 20′ |
| 1/2″ x 11 3/4″ Rimboard | 12′ |
| 1″ x 3 1/8″ Porch Flooring | 10′, 12′, 16′ |
Decking must be used on no more than 16″ centers (for commercial applications, use 12″ centers).
Decking on a 45° angle must use 12″ centers.
*Note that no special screws or fasteners are required for these materials. Color-matched stainless steel screws are available, as well as FastenMaster Cortex Hidden Screw Fasteners.
Need a Little Inspiration? Check Out Our Decks Photo Gallery!
We can tell you everything about our vinyl decks, but seeing is believing. Discover a sampling of our past deck projects in the Elite Outdoor Expressions photo gallery now.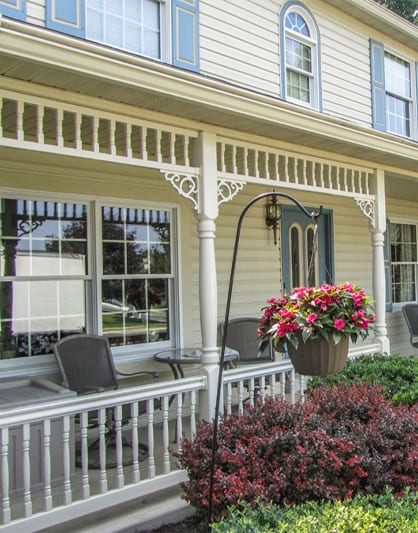 FAQ: What Goes Into Planning a New Deck?
If you're not sure where or how to start with your new deck project, we invite you to give us a call or stop by one of our two locations in Central PA —our team is ready to take care of everything, so you never have to worry or feel overwhelmed by your deck project. That said, there are many questions you'll need to consider in the planning stage. These include (but certainly are not limited to):
How will you use your new deck?
What permits will you need to build your deck?
What is your project budget?
Where will you place your deck?
And, don't worry—we've got advice for you on each of those and more. Check out our Ultimate Guide to Deck Design, which we published on our blog recently.
Elite Outdoor Expressions: Central PA's Best Vinyl Decks Builder
At Elite Outdoor Expressions, we have been the Lancaster and Harrisburg, PA region's choice for deck design and the installation of custom vinyl decks and railings since 1995. We've earned a reputation for top-notch service and outstanding product lines and warranties that our customers deserve.
When you want to create a genuinely maintenance-free outdoor entertaining space, trust the professionals at Elite Outdoor Expressions.